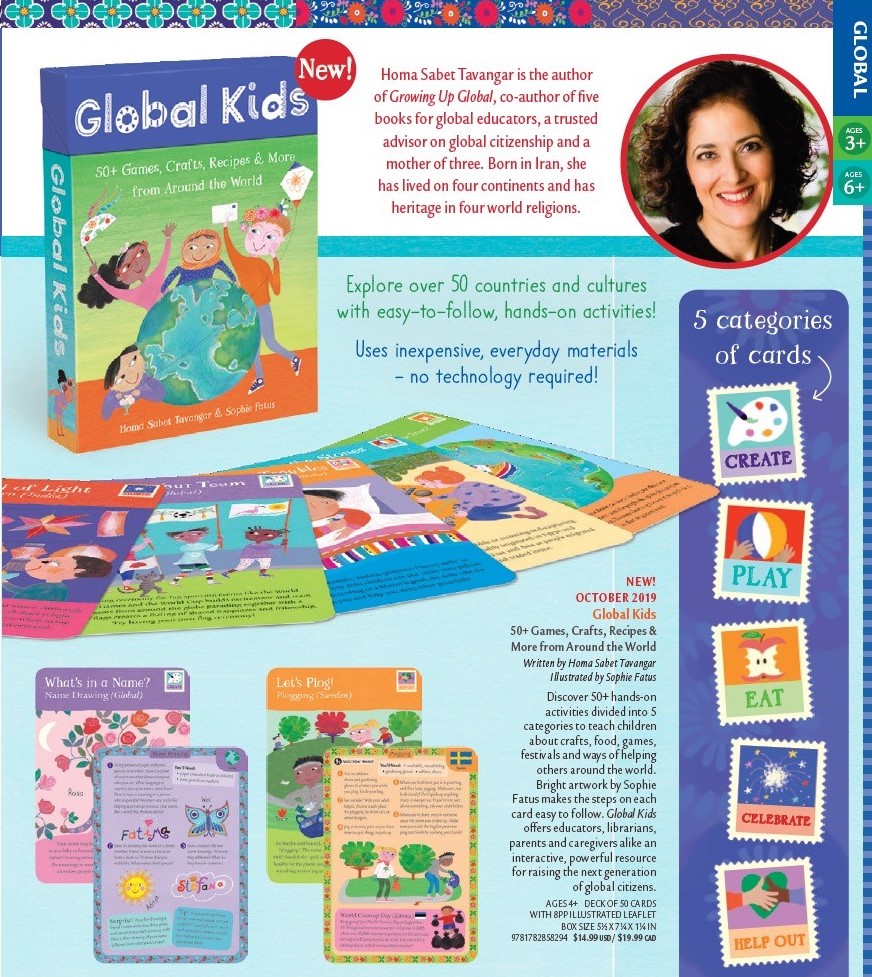 I'm super excited to share Global Kids, a bright, fun deck of engaging activity cards sharing the world with kids ages 5 & up.
Parents and grandparents welcome Global Kids as an unplugged way to instill appreciation, respect, empathy, gratitude, stillness + movement, and imagination in children as they engage in activities that help build bridges not walls to interacting with diverse cultures and customs.
Educators and librarians appreciate the diverse representation and perspectives at their fingertips, that we take a fresh approach to introducing an array of cultures from Afghanistan to Rwanda, the Haudenosaunee Confederation, Japan, Mexico, and many more; nurture social-emotional learning, 21st Century skills of creativity, communication, collaboration and critical thinking, global competence skills like perspective-taking and investigating the world, and have consulted with subject-area experts from around the world.
For me, it's a continuation of my life's work. Despite global insecurity and deepening division, our children have an opportunity to learn about the world through a lens of joy, wonder and friendship. This gives me hope and it thrills me that we have captured this sentiment in such a beautiful, engaging product for children.
Learn how one classroom is using Global Kids on this NPR/WHYY featured story.