As Seen On: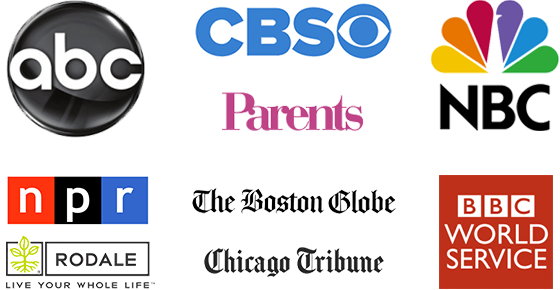 In today's increasingly interconnected world, how do we prepare our children – and ourselves – to succeed and to become happy, informed global citizens?
A mother of three, Homa Sabet Tavangar has 25+ years' experience helping governments create the conditions to spur global competitiveness, advising businesses on how to thrive abroad, talking to parents on raising global citizens, and training K-12 to adult educators on building global competencies and bringing the world into their classrooms.
In the acclaimed Growing Up Global, Tavangar shares her "parenting toolbox" to help give all children a vital global perspective. Through subsequent publications and projects, she has served as a leading voice in creating the conditions across learning environments and media to break barriers, and build global connections, social-emotional learning, equity, creativity and innovation.
The challenges of globalization, diversity, sustainability, and peace have never been greater. We need relevant, rigorous, empathy-building, 21st-Century education that helps make sense of these border-less issues and innovates around real human experiences. Homa's work shows that this need not be overly complicated and can begin anywhere, right now.
Featured Stories from the Blog
Notre Dame Academy – growing globally!
-
It's been great working with Notre Dame Academy's Center for Global Leadership as an adviser to their growing program; I've really enjoyed getting to know their staff, students and parent community. The collaboration between diverse interests at this all-girls school to advance global competence serves as a great model for how schools with even a modest…
Unabashedly Excited to Announce…Nina's World!
-
Earlier this month I was in Los Angeles for the public launch of one of the most exciting projects I've ever been fortunate enough to work on: A new children's animated series called Nina's World! The show is a sort of prequel to the Sprout network's long-running, popular GoodNight Show, starring the sparkling Michele Lepe…
Links to Articles by Homa




Homa's work in Global Education with Pulitzer Center featured on National Public Radio with journalist Paul Salopek.
NBC10 Feature
"New Book Offers Advice On Raising Kids To Be Global Citizens." Homa visits the set of Philadelphia's NBC10 to share some easy-to-try resources and tips from Growing Up Global.
Praise from Jane to Rainn
From Jane Goodall, PhD, DBE - Founder, Jane Goodall Institute & UN Messenger of Peace:
"Growing up Global' offers fascinating ideas for giving young people opportunities to become truly global citizens. Learning about the customs and culture of others around the globe enriches our lives so much and can only lead to better understanding and cooperation for generations to come.
From Rainn Wilson
: "The Office" star Rainn Wilson Tweeted to 2+ million Twitter followers:
"RT @RainnWilson: Parents of future world citizens. Dig on this awesome new book that raises children to be at home in the world - http://bit.ly/j9jzh"
From Tony Wagner, author of Creating Innovators and The Global Achievement Gap "Homa Tavangar is one of those rare individuals who both speaks and writes eloquently about what it means to prepare young people to be true world citizens. She has much to offer community and civic leaders, parents, and educators and has my highest recommendation. Her book, Growing Up Global, makes a unique – and much-needed – contribution at the intersection of parenting, education and global know-how."
Interested in having Growing Up Global come to life at your conference, school, church, workplace or benefit event?
Presentations include robust visual materials and address issues of global learning, diversity, team building, and more. Contact Homa to learn more about tailored presentations and why audiences are unanimously enthusiastic about them.